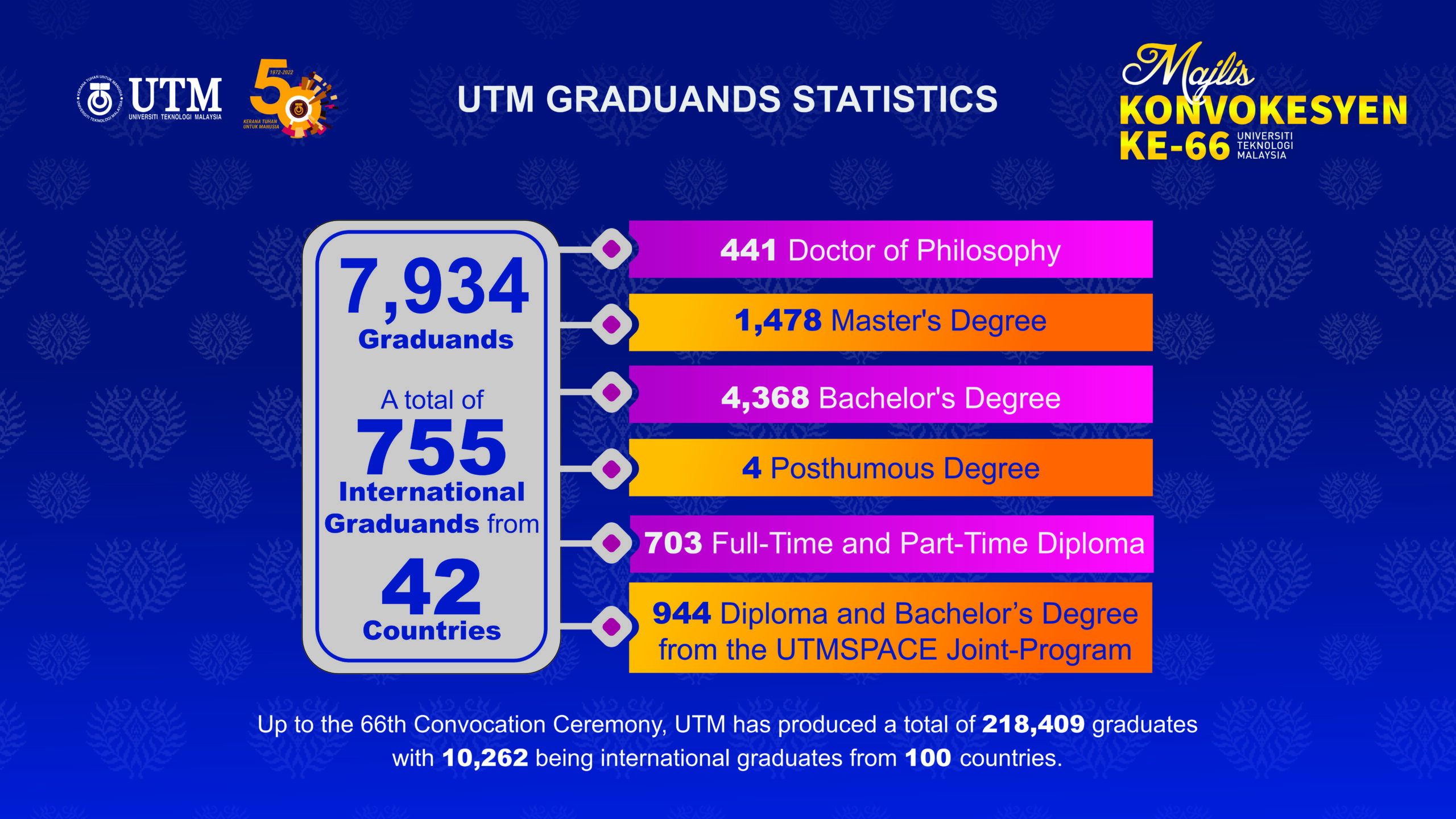 PROCEDURE OF GRADUANDS ATTENDANCE
You may enter the campus through any of the three gates. Please present your entrance pass or invitation letter to the staff-on-duty.
CONVOCATION DRESS CODE & Guidelines
Graduands must schedule an appointment to collect and return the convocation robes via the UTMSmart application's i-Convo system. You may collect and return your robes by yourself or through a representative.
Check the schedule list of the conferment sessions.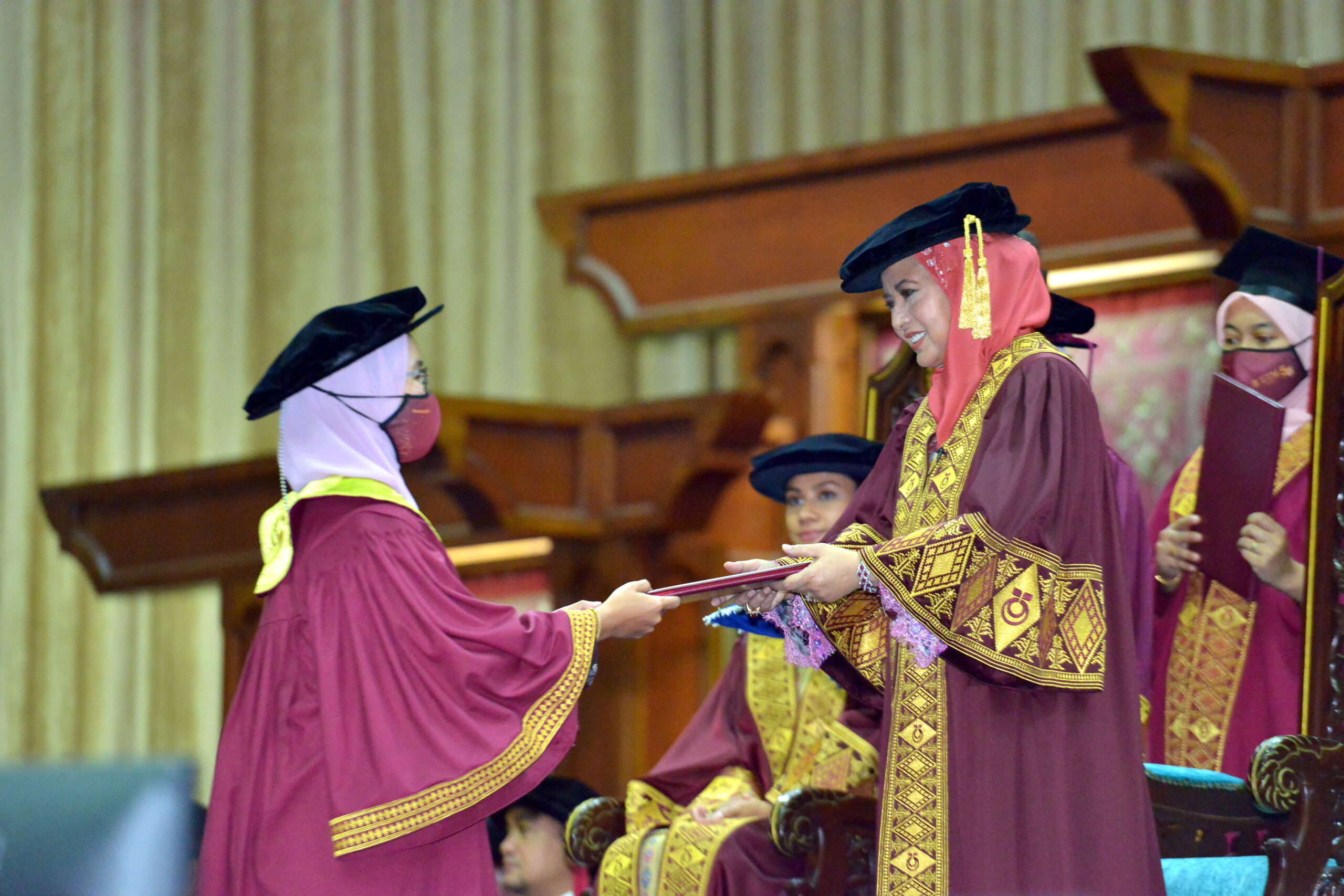 Do you have any questions regarding the 66th Convocation Ceremony?
Get your answers at our FAQ page.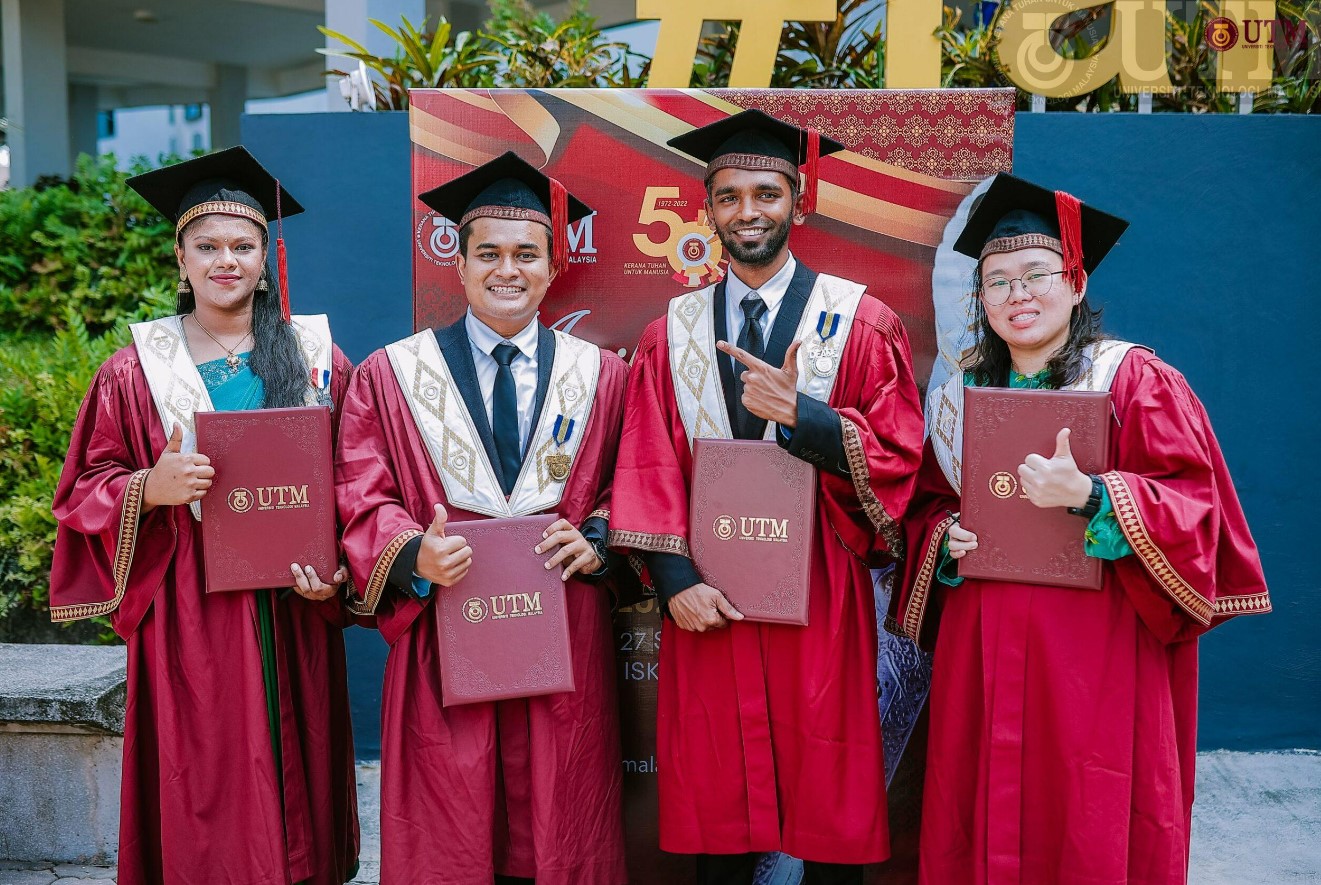 Office Hours
Sunday-Wednesday : 8.30 am to 5.00
pm
Thursday : 8.30 am to 3.30 pm
Friday-Saturday : closed