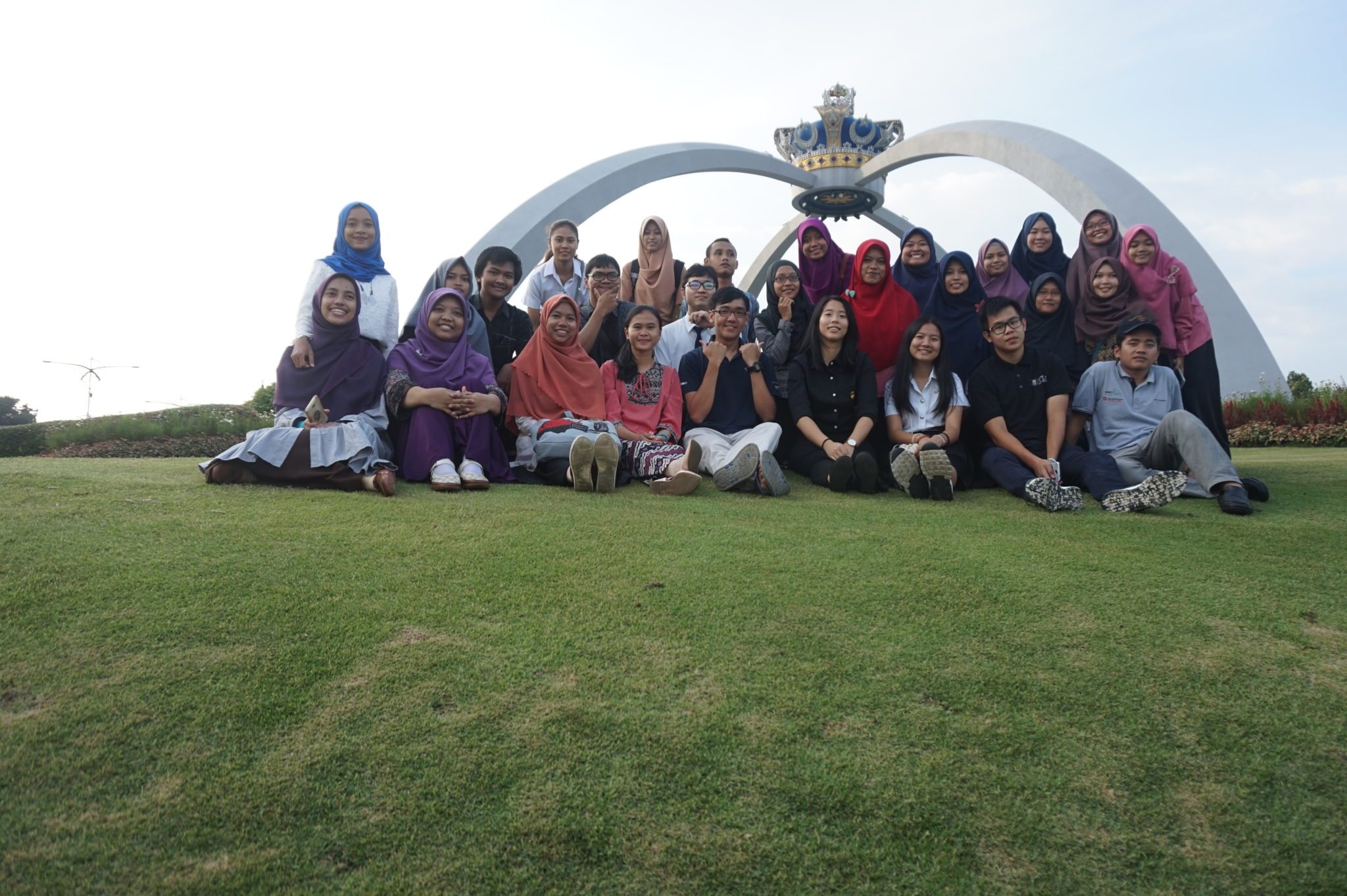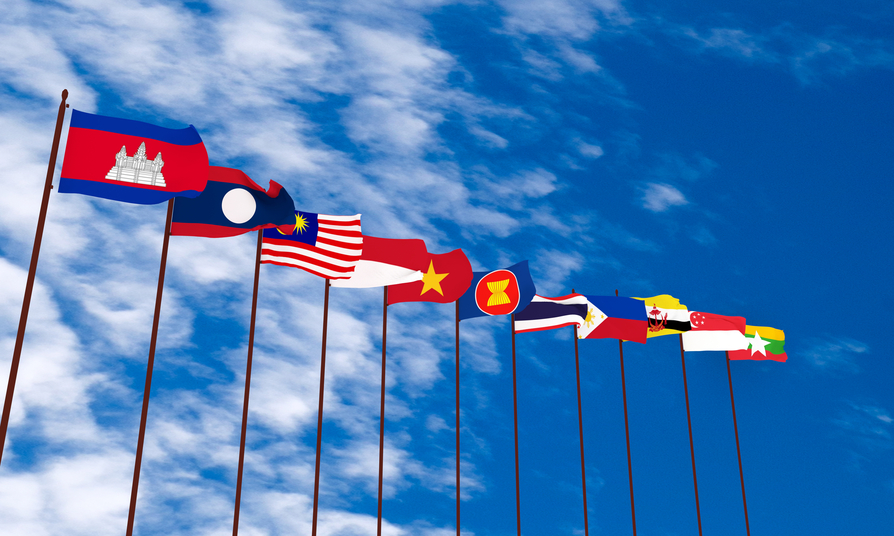 Southeast Asian Mobility for 21st Century Skills (SAM21)  is an effort to cultivate multicultural teamworking in university student and see how we can optimize student mobility for achieving skills required for the 21st century.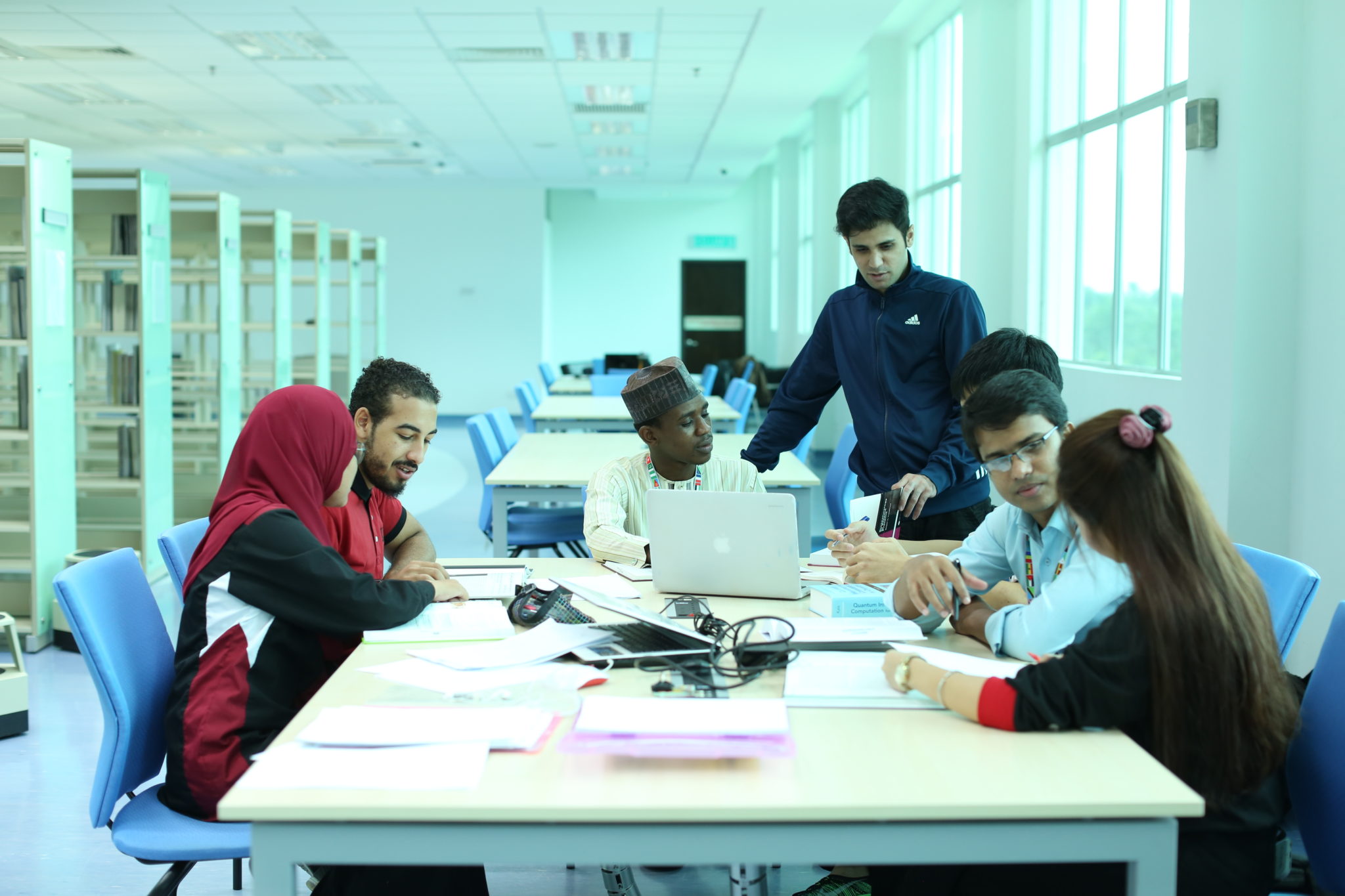 Join us to experience multicultural learning in a diverse group while exploring your skills for the 21st century
Southeast Asia Mobility for the 21st century skills is a program to nurture the next generation students 21st century skills. Throughout the program, student will be exposed with current technique, skills and knowledge emphasizing on the skills important for the student to strive in the 21st century.
Student must be in Bachelor's degree CGPA must be greater than 2.5 Ability to communicate in English Confidence and eager to learn new things
Student joining this program will have the opportunities to meet students from Indonesia, Thailand and Malaysia to exchange ideas and view from their cultural viewpoint. Student will be partly sponsored by the program. The fees does not include flight ticket between countries. Participant have to bear the cost of this. 
Communication

80%

80%

Internet of Things

45%

45%

Critical Thinking

95%

95%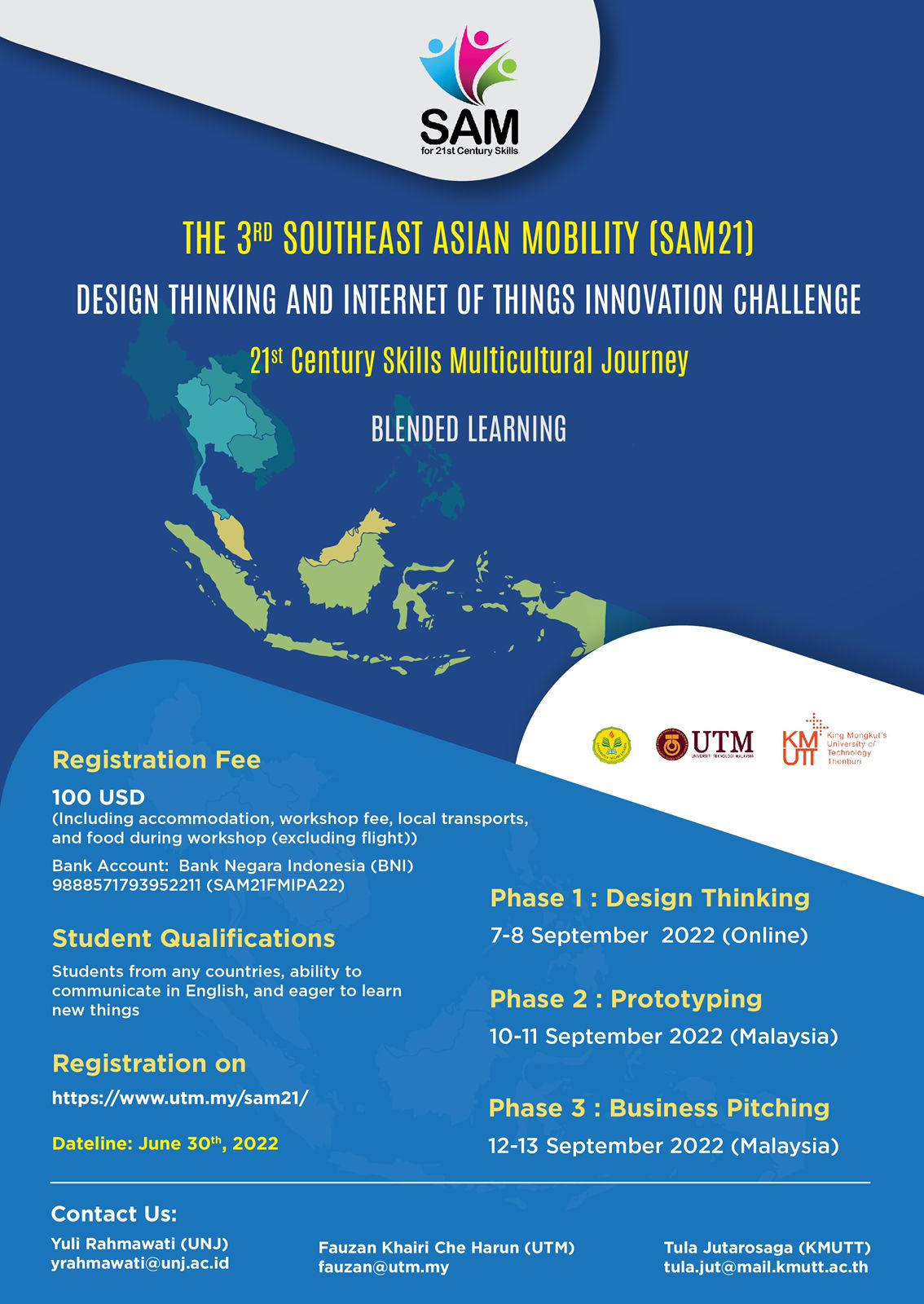 Application
Student can apply to join the program starting now. Dateline for application is 10 May 2020. Student will be notify after the selection process.
1st Phase - Design Thinking and Teamworking
Student will complete their online assignment before the 1st phase. During this phase, they will experience Design thinking and work in teams to solve one problem in the university. This Phase will be in Online.
2nd Phase - Prototype Implementation
During this phase, student will build a working prototype of their suggested solution. This phase will be done in Malaysia.
3rd Phase - Business Management, Communication and Presentation
3rd Phase is the final contact phase in Malaysia. Student will present their work and express reflections after a few learning session.
Why join SAM21st Multicultural Journey?
You will have the opportunities to meet new people from different culture, exchange ideas and viewpoint, gather new insight on the most relevant skills required for the 21 century. During the program, student will experience design thinking, a method that can help students understand the process of designing solution to any problem. Internet of Things (IoT) will then be deployed to create solution to the problem by developing a prototype that will be presented at the final phase. Important 21st century skills in under emphasize here such as use of modern technologies, communications, teamworking, and critical thinking.
Multicultural exposure
Students will be working in group with student from Indonesia, Malaysia and Thailand.
Multidisciplinary Project
Student will be exposed to multidisciplinary project that will enhanced their communication skills and critical thinking skills.
Global Compentencies
In the era of globalization, this program promote student mobility across countries to prepare the students facing the challenges in the 21st century.
Contact Us
Any inquiries please contact us at : Fauzan Khairi Che Harun, UTM – fauzan@utm.my Tula Jutarosaga, KMUTT – inter.sci@mail.kmutt.ac.th Yuli Rahmawati , UNJ – yrahmawati@unj.ac.id