PROJECT 2
HYBRID OTEC PLANT – OPERATIONAL EXPENDITURE AND EXPERIMENTAL ACTIVITIES ON THE TEST RIG
Project Leader: Ts. Dr. Sathiabama T. Thirugnana (UTM)
Recent technological discoveries have made Ocean Thermal Energy Conversion (OTEC) possible energy.
On the other hand, there is no operational result of the commercial plant of OTEC using deep sea water worldwide, yet we are in a situation where each country is targeting to prepare in introducing 10 – 100 MW class of machine.
Operating the UTM-UPM OTEC Centre in Port Dickson
Experiments and data analysis using H-OTEC test rig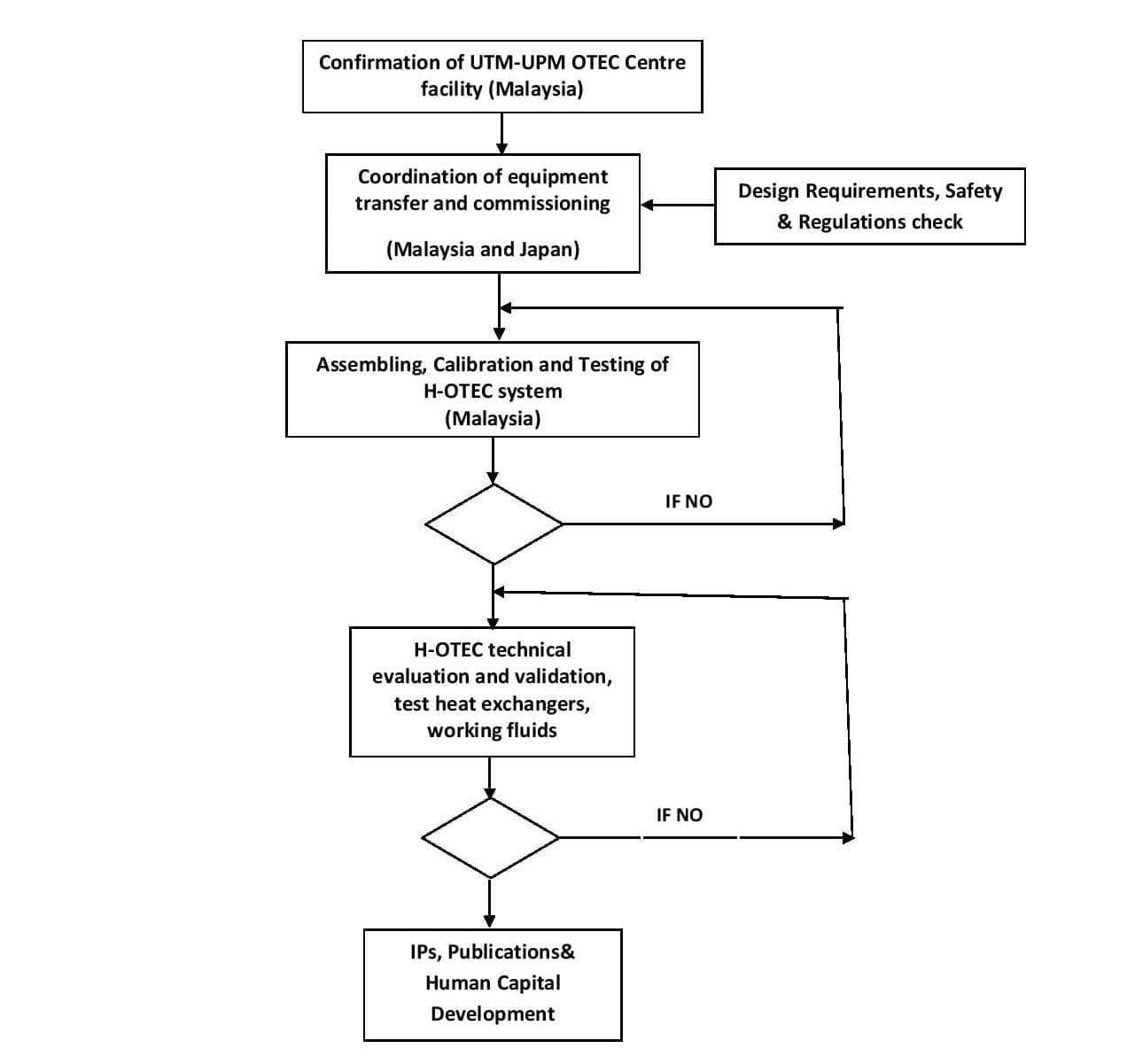 Novel Theories / New Findings / Knowledge
Malaysia requires a supply of huge quantity of power expansion and water. Thus, this study is aimed to perform research and development together with SAGA University (Japan) and Xenesys Inc. (Japan) to produce the world's first hybrid OTEC system technology which combines power generation and seawater desalination technology.
Research Publications
Ten (10) impact factor publication (ISI and Scopus) will be produced through this research.
Specific or Potential Applications
The new UTM-UPM R&D Facility and the research programs will continue this tradition of cutting-edge research that contributes substantial innovation and economic benefits to Malaysia.
Number of PhD and Masters (by research) Students
PhD Student(s): 2
Master Student(s): 2
UTM
Ts. Dr. Sathiabama T. Thirugnana – PROJECT LEADER
PM Ts. lr. Dr. Syuhaida Ismail
Dr. Mohd Khairi Abu Husain
Dr. Chiong Meng Soon
Mr. Azrin Ariffin