PROJECT 5
H-OTEC SYSTEM - 3kW TURBINE FOR ORC SYSTEM
Project Leader: Dr. Nik Ahmad Ridhwan Nik Mohd (UTM)
There is an abundance of low-grade waste heat and ocean temperature difference. These are unexploited resources which could be the future of sustainable energy resources.
New ORC Turbine heat conversion technologies need to be developed and improved to take advantage of the low-grade heat renewable energy supply.
The ORC Turbine is well suited for this application, mainly because of the availability of low-grade heat and the possibility to be implemented in decentralized lower-capacity power plants.
For this project the ORC Turbine will be inserted into the Advanced Hybrid Ocean Thermal Energy Conversion (OTEC), providing the required energy harvesting component of the system.
To develop an engineering model for the ORC turbine system.
To design, build and test a prototype of 3 kW output capacity.
Optimization and implementation of 3 kW ORC Turbine system into the overall OTEC system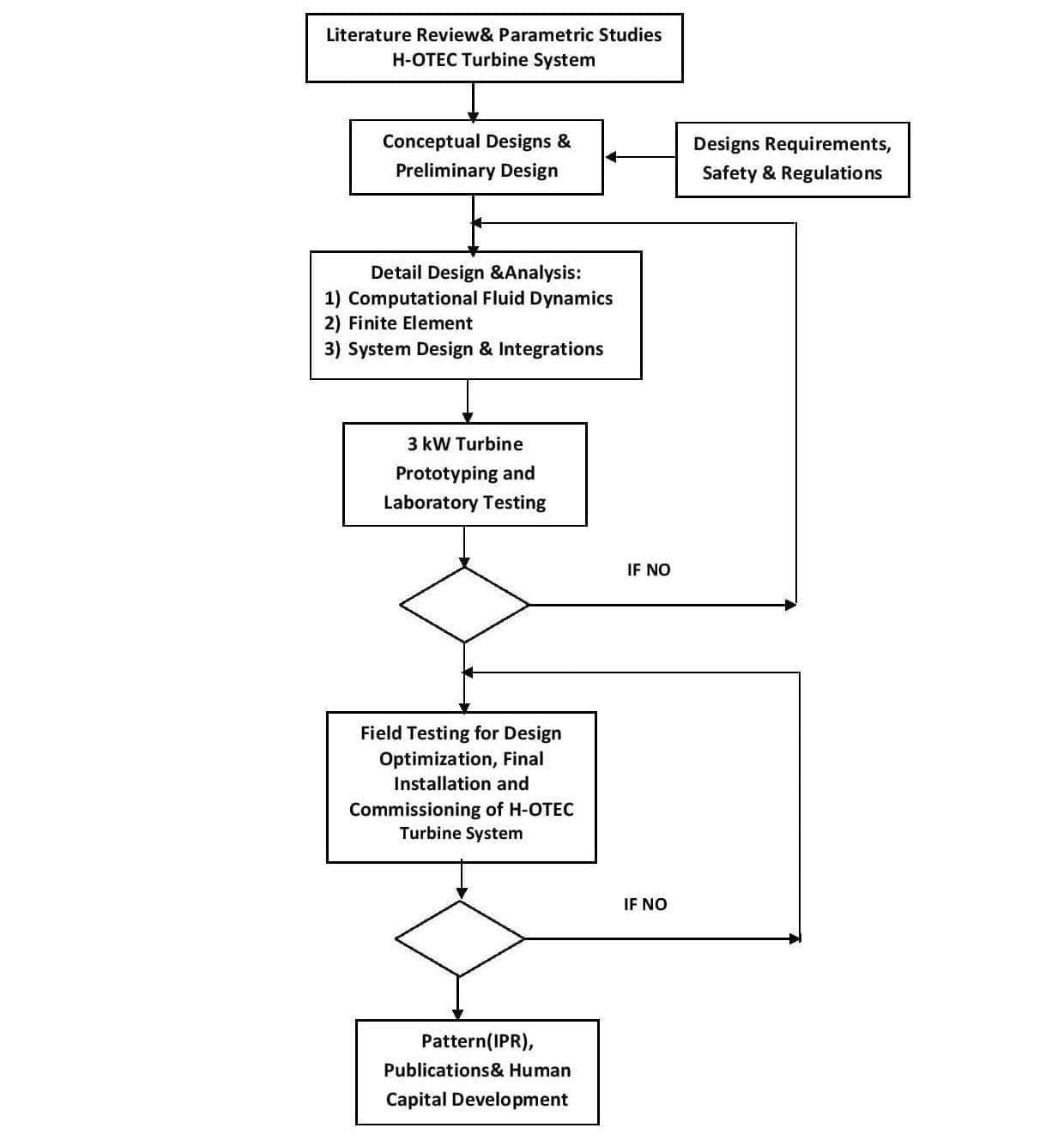 Novel theories / New findings / Knowledge
New turbine technology to extract low-grade heat energy
Research Publications
Fifteen (15) journal papers
Specific or Potential Applications
All low-grade waste thermal energy resource (air conditioning cooler exhaust waste heat chimney)
Number of PhD and Masters (by research) Students
PhD Student(s): 3
Master Student(s): 3
UTM
Dr. Nik Ahmad Ridhwan Nik Mohd – PROJECT LEADER
Ir. Dr. Shabudin bin Mat
Prof. Madya Ainullotfi Abdul Latif
Mr. Wan Zaidi Wan Omar
Dr. Md Nizam Dahalan
Dr. Ing Mohd Nazri Mohd Nasir
Dr. Iskandar Shah Ishak
Dr. Norazila Othman
Dr. Mastura Ab Wahid
Mr. Azrin Ariffin